Comfy Outdoor House for Your Dog or Cat
|
This post may contain affiliate links. If you make a purchase through these links, I will earn a commission at no extra cost to you. Thanks for reading!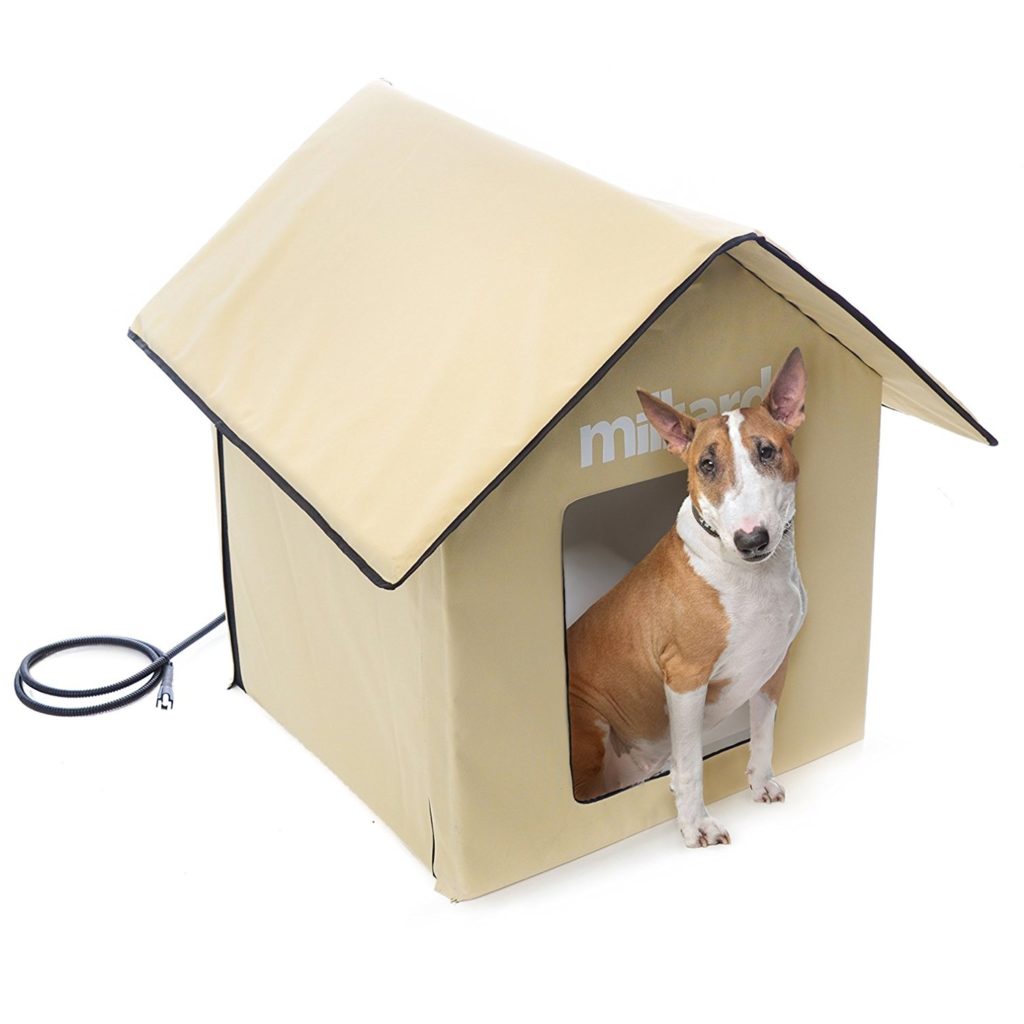 If you?re looking for a great outdoor house for your dog or cat, then you want something that can withstand various weather conditions as well as the test of time. You need something that will offer your dog the shelter he needs from the elements, but I'm sure you don't want to spend your entire afternoon in your backyard, trying to figure out how to assemble it. Did I hit the nail on the head?
I've found a wonderful solution for you – something you can use without being a skilled carpenter or a world-class expert when it comes to translating instruction manuals that make absolutely no sense to the average person. I want to introduce you to the Milliard Outdoor Pet House.
When I say that Milliard?s Outdoor Pet House has everything you have been waiting for and then some, you'd better believe it. If you have a dog or cat that enjoys playing in the backyard, then this is one of the best ways to go.
Features of the Milliard Outdoor Pet House
The good news is that not only is this outdoor pet house made of durable nylon fabric, but it is also insulated and waterproof. It?s hard to believe you can get all of this out of a dog house, isn?t it?
This outdoor pet house is made of high quality nylon – a robust and durable fabric. Don?t worry – it can withstand outdoor conditions.
Milliard obviously thought about their customers when they built this product, because they've crafted an easy design to put together.?The parts of the house are joined together with zippered joints and velcro. This means you don?t need any special tools to put it together.
Not needing special tools means there are no parts like screws or bolts for you to lose. I really appreciate that because I'm not exactly good at assembling things and often find that I've mislaid small parts.
What really makes this outdoor dog house stand out from the crowd is the fact that it has two doors that provide a cross breeze for your dog or cat on those hot summer days.
What about those rainy or cool days? Milliard made sure they made this house so that your pet will be comfortable in all weather conditions. There are two flaps included that can fit on the doors. You can remove the flaps and the snap them on easily when needed in order to protect your pet against rain or cold weather.
The Size
The house is 24? x 24? x 30″ – a good choice for small or medium dogs. One reviewer even mentioned that two medium dogs can fit inside if they like to cuddle.
Unfortunately, this product isn?t appropriate for large dogs. If a large dog manages to get himself inside this dog house, he probably won't be too comfortable.
Conclusion
If you have a small or medium pet and you?re looking for a good outdoor pet house that can withstand the test of time, then I can honestly recommend the Milliard Outdoor Pet House as a suitable choice. The pet house looks nice and it isn?t hard to assemble, plus it will keep your pet warm/cool, happy, and comfortable. With this pet house, your pet will be able to enjoy your yard and rest inside when tired.
CHECK THE CURRENT PRICE AT AMAZON
If you're looking for a folding, portable playpen-type of exercise pen, check out Petsfit Portable Foldable Pop Up Dog Playpen Exercise Pen.